UCA Student Athletes Share Christ
March 23, 2017

Posted by:

Bob Lenz

Category:

Gleaner
Upper Columbia Academy student athletes stop to pray with a man on their way to the Walla Walla University Friendship Tournament. Credit: Eric Johnson
---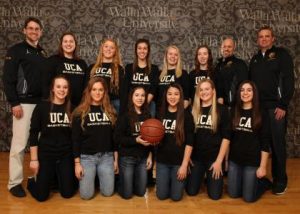 At 7:30 a.m. on Jan. 26, a bus full of student athletes from Upper Columbia Academy (UCA) in Spangle, Wash., began their trip to Walla Walla University to compete in the annual Friendship Basketball Tournament. Coach Rob Gettys set the tone for the trip by sharing with the students how important it was for us to represent Christ well both on and off the court and for the team to look for ways they could demonstrate the love of Christ while on this trip.
The students took their coach's words to heart. After a stop in Pasco, Wash., for breakfast, the student athletes noticed an individual standing on the corner of the street with a sign saying he was hungry. Several students immediately asked Gettys if they could stop and help.
The bus pulled into a parking lot right next to where the man was standing. The students proceeded to collect leftover breakfast money from those on the bus. A group of about eight students then went with Coach Gettys to give the money to the man. They shared with him who they were and where they were from.
After giving the man the money, the students then circled with the man and prayed God would bless him. As they were getting back on the bus, one student commented, "It doesn't matter what happens at the tournament now, because we have already won."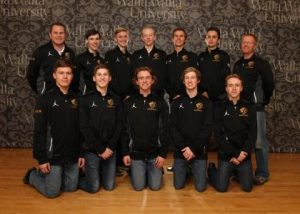 As for the actual basketball games, UCA played hard and played well. They demonstrated the character of Christ as they played and as they cheered. Both UCA men's as well as women's teams took third place at the tournament.
This tournament served as a reminder to the basketball players that we can be the hands and feet of Jesus at anytime and anyplace.
---
Eric Johnson
Upper Columbia Academy vice principal for development and alumni relations