Junior Job Shadow Program
Career Exposure Experience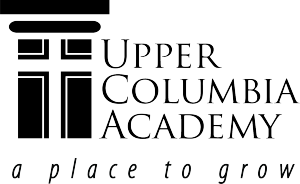 The 2022 Job Shadow dates are February 14-18.
We would like to extend our deepest appreciation to former and future Business Partner Mentors. The time and effort you extend to our students makes such a tremendous difference in their lives. Thank you so much.
Mission
The intention of the Upper Columbia Academy Job Shadow Program is to encourage students to dream of a promising future by providing them experiences in the real-world environment of their possible career choices. These experiences help students clarify their decisions as they look ahead to college and other training programs.
Logistics
The Job Shadow time frame is February 14-18, 2022, immediately following February Home Leave (2/9-13). Students and Mentors finish the experience with an exit interview.
Students should work a "regular workday." This can vary by the type of work but should be a minimum of 4 full workdays.
Insurance
Students are covered by UCA liability insurance while on-site or participating in any activity related to their job shadow.
Program Features
All Upper Columbia Academy juniors are required to complete a job shadow with an organization/business of their own choosing at their home base or elsewhere with parental permission. The Job Shadow consists of an orientation followed by a 4-day, immersion at the work site, concluding with the student's report and presentation of learning. Students receive credit for successfully completing their internship and related course work.
Each student is paired with a workplace mentor who understands and supports the goals of the program.
All students will develop a report or presentation based on their job shadow experiences and the exit interview conducted by their Mentor.